Our Story
For the past 15 years, iCouldBe has been helping students discover and plan for creative, meaningful and productive adult lives. Our mission is to provide at-risk middle and high school students with an online community of professional mentors, empowering teens to stay in school, plan for future careers, and achieve in life.
iCouldBe's story began in 2000–just two years after Google opened their first office and five years before YouTube launched. In the middle of the Internet revolution, iCouldBe developed one of the earliest e-mentoring platforms designed to bring the power of mentoring to at-risk youth across the US. With 1.2 million youth dropping out of school each year, 16 million students in need of a mentor and high school students only receiving 10 minutes per year of guidance counseling, the US was and continues to face an educational crisis.
iCouldBe realized early on that mentoring could make the difference in a child's life if we could bring successful, caring adults right into the classrooms of at-risk youth, using technology as the connector but, most importantly, engaging a diverse community of mentors to spend one hour per week with their mentees to guide, coach, and support them to find success in school and plan for bright futures. It's the relationships between youth and adults that help our kids succeed!
Since 2000 iCouldBe has continued to refine and evolve our program to provide a highly interactive experience to more than 19,000 students with e-mentors who have spent over 220,000 hours completing our evidence-based curricular activities to help succeed in school and in life.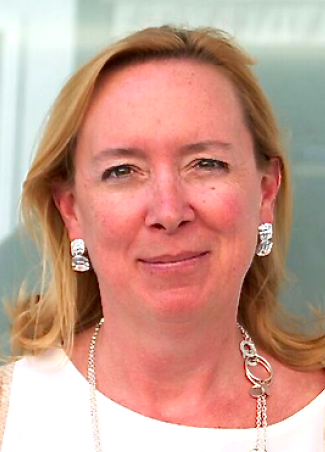 Kate Schrauth, Executive Director
When Kate was young she dreamed she could be a pediatrician so she could help children. Her most influential mentor was a masterful community organizer who taught Kate how to see and hear the needs of the whole community.
Read more...
Kate studied political science with a focus on social movements at Boston University and for the past 25 years has created, led or grown youth-driven organizations such as Artists for Humanity, Harvard Student Agencies, and Jumpstart.
Today Kate helps iCouldBe live its mission to help thousands of teens reach their true potential and is especially passionate about engaging the many mentors, schools, companies, and supporters who make mentoring possible.
When she's not leading iCouldBe to new heights, you can find Kate cooking gourmet meals for family, friends, and colleagues, remodeling a room in her home with her talented husband Brian or walking her dogs, Bandit and Finn, on the beach.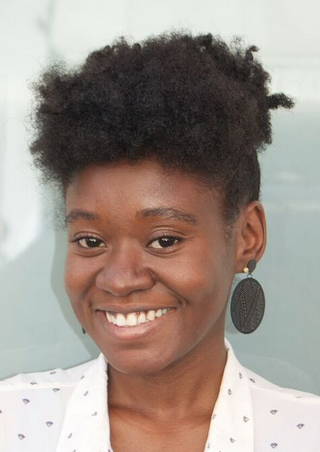 Denevia Archer-Mullings, Associate Director of Programs
When Denevia was a child she dreamed of being a teacher to help mold and inspire children to become their best selves. Her first mentor was her older sister who taught her how to persevere when faced with adversity, and that it's never too late to learn from mistakes, evolve, and become the person you've always dreamed of.
Read more...
Denevia earned a Master's degree from the City College of New York and has worked over the past 13 years with multiple organizations developing and implementing programs, ensuring organizational goals are met or exceeded, and providing strategic management oversight.
Today, Denevia serves as the Associate Director of Programs at iCouldBe, where she helps to lead and grow the program management department, spearheads training development initiatives, and oversees a portfolio of partner-sponsored programs.
When she's not managing programs, Denevia enjoys spending time with her husband, sisters and parents, cooking, reading and watching movies.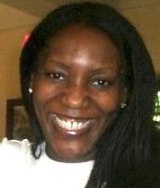 M. Michelle Derosier, Chief Program Officer
When Michelle was in fifth grade she read Anne Frank's Diary and dreamed that she too could write to change the world. Her first non-family mentor was her childhood pastor who taught her to see strength in her ability to listen and to measure her words.
Read more...
Michelle is a multipotentialite and a human venn diagram: someone who has many interests and creative pursuits and is not limited to one career path. She is a nonprofit professional, a writer, a tech geek, a freelancer, and an entrepreneur. However, all her pursuits are driven by the desire to make a difference in her world for Christ, to bulldoze barriers to success for low-income youth and people of color, and to snatch back the Haitian narrative from the mainstream. She loves to partner with others to do the same so please reach out.
Today, Michelle helps to shape, lead and implement the program department's strategic vision and direction to align with iCouldBe's core mission. She is re-imagining iCouldBe's back-end admin portal, using data-science learnings, to redesign the portal, with the ultimate goal of enabling administrators to scale, to be more efficient, and ultimately serve more mentees.
When she's not leading the program team in delivering a high-impact mentoring experience, you can find Michelle learning to code, glued to a book, taking road trips, out in nature hiking and running (Tortoise, not Hare), and writing her imagination. Forthcoming 2019: Ruby Bridges: Get to Know the Girl Who Took a Stand for Education and Happy Harper: Grandpa Comes Home.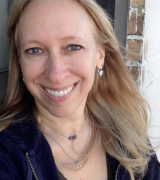 Wendy Siegelman, Chief Operating Officer
When Wendy was in high school she dreamed she could be a professional dancer or a painter. Her first mentor was her ballet teacher who taught Wendy how to persevere through difficulty and pain to reach her goals.
Read more...
After Wendy received a BA from Vassar College, she spent 20+ years building website development and business skills as Director of Marketing at the American Stock Exchange, Vice President of Content and Product Development at Pershing (a Bank of New York company) and Director of Product Management at Dow Jones.
Today Wendy helps iCouldBe manage evaluation and metrics, curriculum development, technology requirements, grant writing, financials, project management, and marketing. She especially loves being surprised by the unexpected and often brilliant ideas iCouldBe mentees share.
When she's not keeping the back-end operations running smoothly, you can find Wendy writing, reading, doing yoga, taking long walks around the city or dabbling with her website www.creativityfuse.com.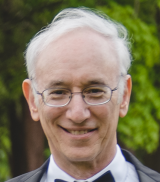 Bill Silverman, Chief Technology Officer
When Bill was in high school he dreamed he could be a Marine Biologist. Bill's most important mentors were his parents who showed him that through patience and hard work the most difficult goals could be reached.
Read more...
In college, Bill realized he enjoyed the quantitative skills of Physics more than Biology. After studying Physics and Computer Science, Bill received a BS from SUNY Stony Brook. He worked for several years as a scientist, then as a engineering manager for a high-tech instrumentation company. After that, Bill started a software business, and now has over 15 years of programming experience working with online communities, including many nonprofits. He has developed dozens of websites and desktop applications and specializes in database programming.
Today Bill is responsible for the development and maintenance of the iCouldBe website. He loves learning new technology and helping the staff develop exciting and fun ways to provide the best virtual mentoring environment on the internet.
When Bill is not programming, you can find him at work in his garden or trying to figure out how to raise aquatic plants.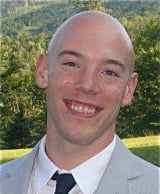 Benjamin Taylor, Finance Manager
When Benjamin was in elementary school he dreamed of being an adventurer and explorer, traveling the world (or the woods behind his house) and discovering new animals. His early mentor was a teacher in elementary school who encouraged his curiosity and joy of learning.
Read more...
After receiving his BS in Business Administration he worked as manager of a Tennis & Fitness club before moving in to the not-for-profit arena. He has spent 8+ years working with not-for-profits in various capacities including auditor, accountant, financial reporting systems consultant, and trainer.
Today he helps iCouldBe maintain their accounting records, financial reporting, and budget development among other tasks.
When he's not balancing the books, you can find Benjamin water skiing and attempting to learn how to slalom.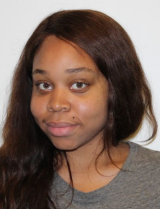 Liz Ward, Program Manager
When Liz was in high school she dreamed about being a writer. Her first mentor was her Journalism teacher who taught her that hard work and perseverance pay off.
Read more...
Liz received a Bachelor's degree from Stony Brook University. She first started working with underserved populations as a City Year New York corps member and senior corps member. After City Year, she spent the next few years working with high need communities, students, parents and community based organizations.
Today, Liz serves as a Program Manager at iCouldBe, where she manages a portfolio of schools and serves as a liaison between mentors, mentees, and teachers.
When she's not managing programs at iCouldBe, Liz enjoys spending time with her family, baking and learning yoga.
Board of Directors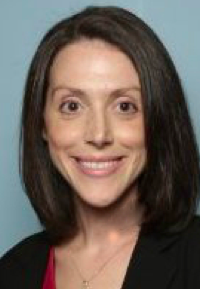 Rachel DuBois, Chair
Assistant Director of Career Services - NYU Robert F. Wagner Graduate School of Public Service
Rachel DuBois is the Assistant Director of Career Services at the NYU Robert F. Wagner Graduate School of Public Service. In her role, Rachel draws on her extensive experience in higher education and her passion for public service to provide holistic career counseling to Wagner students and alumni. Prior to joining the team at Wagner, Rachel served as a two time AmeriCorps volunteer, worked in development at a national literacy organization, taught in kindergarten and college classrooms, partnered with non-profits from New Mexico to New York, and managed and expanded service programs at NYU. A champion of non-linear career paths, Rachel enjoys helping people articulate and achieve the next best steps in their professional journey. She has a Masters degree in Children's and Adolescent Literature from Eastern Michigan University and a Bachelors degree in English and Film Studies from the University of Georgia.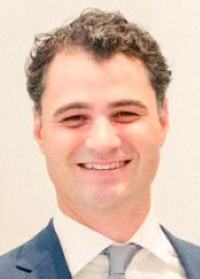 Jeremy Weinstein, Vice Chair
Head of Development at KCRW
Jeremy is Head of Development for KCRW, a National Public Radio station member. Before he joined KCRW he was the Principal Consultant for a boutique Nonprofit Consulting firm. He graduated from Lafayette College and received a master's in Nonprofit Management from New School University. Prior to developing his own consulting practice he worked for the Fund for Public Schools at the New York City Department of Education under the Bloomberg Administration. Jeremy is an accomplished development professional with more than 17 years of experience in large grant and major gift solicitation, donor and institutional stewardship, and board advancement for nonprofit organizations. To date he has successfully secured and managed more than $150 million in private and government funding. Jeremy's executive level development experience is grounded in finely focused strategic planning for and implementation of requests for philanthropic support and donor cultivation. Through his professional and personal community involvement activities in Los Angeles, New York City and nationwide, he has built strong relationships in public and private sectors. When Jeremy is not immersed in his work, he is traveling, exercising, cooking and enjoying the beauty of Southern California.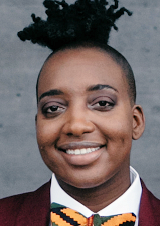 Sy Abudu
Digital & Multimedia Strategist - New York Civil Liberties Union
Sy Abudu is a Brooklyn-based multimedia strategist who specializes in producing educational and social justice-focused content. With nearly a decade of experience in the nonprofit and education sectors, she is currently digital and multimedia strategist for the New York affiliate of the ACLU, where she produces video, motion graphics, design, and photo content. Sy earned a BFA in film and television from New York University. She lives in Brooklyn with her wife, Kait, and their cat, Pesto.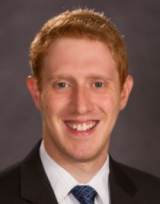 Matthew Estersohn
CPA - Marks Paneth LLP
Matt is a senior manager with the Nonprofit, Government and Healthcare group of Marks Paneth LLP. Matt specializes in providing audit and tax services and has extensive experience with schools, social service agencies, advocacy organizations, cultural institutions, community development organizations and private foundations. He has led training seminars in various accounting and auditing matters for nonprofits. He is a member of the American Institute of Certified Public Accountants and the New York State Society of Certified Public Accountants and has a bachelors degree in Economics from Cornell University.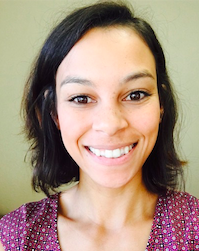 Ashley Morse, MSW, ACSW
Family Consultant - Del Oro Caregiver Resource Center
Ashley is an Associate Clinical Social Worker and Family Consultant for Del Oro Caregiver Resource Center. Ashley is passionate in providing counseling, advocacy, and social services to youth and family caregivers of physically and cognitively impaired adults. She received her Master's in Social Work from California State University, Sacramento with the support and guidance of her former iCouldBe mentor. Ashley has worked in both county and nonprofit organization serving both youth and older adults. Her goal and passion is to unite youth and seniors through inter-generational enriching experiences. (iCouldBe Mentee 2005 - 2007)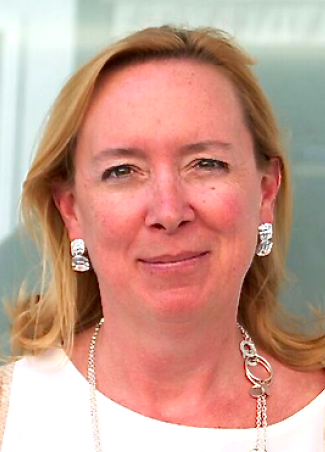 Kate Schrauth
Executive Director - iCouldBe
Kate Schrauth, Executive Director and former Chair of the iCouldBe Board of Directors, has the primary responsibility of successfully managing and scaling iCouldBe to serve thousands of students throughout the US. With over 22 years of nonprofit leadership experience, Ms. Schrauth has played a variety of roles including Founder and Director of Artists for Humanity & City Teens Design Company, and has held a variety of roles at organizations including Jumpstart, New School University and Harvard University.
Adam Aberman - Board Member Emeritus
CEO and Founder - The Learning Collective
Adam is the CEO and Founder of The Learning Collective. Adam has been the lead on many of The Learning Collective's digital learning projects. Adam has also evaluated over 50 charter schools nationwide. Previously, Adam was the Director of Global Digital Strategy for Ashoka's Youth Venture, which helps teams of youth in 20 countries launch socially responsible businesses and organizations. Prior to Ashoka, Adam was the Executive Director and Founder (and currently Board Member) of iCouldBe, the non-profit Internet-based career mentoring program that has served over 27,000 teens and e-mentors nationwide and in Tanzania. Before establishing iCouldBe, Adam was a Regional Coordinator for the New York City Department of Education. Adam began his career in education as a Spanish bilingual public school teacher in Los Angeles. Adam received a B.A. from Vassar College and a Masters in Public Policy, with an emphasis on Education, from Harvard University's Kennedy School of Government. A frequent speaker at conferences, Adam has also won numerous awards including Cause Marketing Silver Halo Award for Best Use of Social Media (2009) and International Computerworld Magazine Honors Finalist Award (2002).
Our Funders & Partners