Our Story
For the past 20 years, iCouldBe has helped mentees discover and plan for creative, meaningful and productive adult lives. Our story began in 2000 – two years after Google opened their first office and five years before YouTube launched. In the middle of the Internet revolution, we developed one of the earliest e-mentoring platforms designed to bring the power of mentoring to youth across the U.S.
iCouldBe realized early on that mentoring could make the difference in a child's life by using technology as a connector to bring a diverse community of mentors right into the classroom to spend one hour per week with their mentees to guide, coach, and support them to find success in school and plan for bright futures. We empower mentees to choose their own e-mentors and to drive weekly online conversations on academic success, post-secondary education, work experience, exploring future careers and developing webs of support.
Our online e-mentoring platform, with advanced safety and security features, helps eliminate barriers for building relationships that arise from geography and time constraints or biases related to age, gender, race, and socio-economic status. Back end data science tools and visualizations ensure mentees and mentors are supported by teachers and staff with real-time interventions to achieve program outcomes.
Since 2000 we have delivered a unique innovative technology-based program model and structured evidence-based curriculum to 24,100+ mentees in under-resourced schools where systemic inequities often prevent students from reaching their full potential. iCouldBe mentors and mentees have spent over 305,000 hours collaborating to help mentees develop critical networking skills, to develop self-efficacy, academic and career skills, and to grow their webs of support.
Meet the iCoulde Staff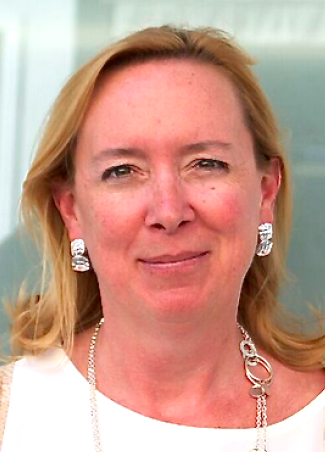 Kate Schrauth, Executive Director
When Kate was young she dreamed she could be a pediatrician so she could help children. Her most influential mentor was a masterful community organizer who taught Kate how to see and hear the needs of the whole community.
Read more...
Kate studied political science with a focus on social movements at Boston University and for the past 25 years has created, led or grown youth-driven organizations such as Artists for Humanity, Harvard Student Agencies, and Jumpstart.
Today Kate helps iCouldBe live its mission to help thousands of teens reach their true potential and is especially passionate about engaging the many mentors, schools, companies, and supporters who make mentoring possible.
When she's not leading iCouldBe to new heights, you can find Kate cooking gourmet meals for family, friends, and colleagues, remodeling a room in her home with her talented husband Brian or walking her dogs, Bandit and Finn, on the beach.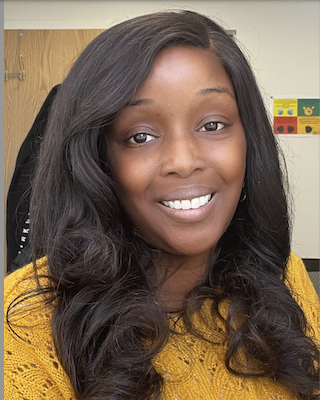 Maritsa Corrielus, Program Associate
When Maritsa was in Junior High School, her dream was to become an attorney. Her dream of being an attorney transformed into a desire to work in social service as she wanted to help those who were in need and did not have a voice.
Read more...
After completing her Bachelor's in Forensic Psychology and Minor in Criminology, she worked in a printer company in the Wall Street area before transitioning over to the non-profit field. Maritsa's first experience was in a re-entry program in East Harlem, working with young men ages 16-24 years old who had either previously been incarcerated or had any interactions with the criminal justice system. It was during her time in this field that she discovered that social work was such a versatile field, and it would give her access to working in any field she desired. Maritsa went on to work in foster care and also obtained her Masters in Social Work from New York University.
Today Maritsa is a Program Associate at iCouldBe, who supports partnering companies as well as mentors and mentees navigate the iCouldBe platform and ensure that they have the best experience possible.
During her free time, Maritsa likes to engage in fun activities such as bowling, karaoke, binge watching good shows and spending time with her family and friends.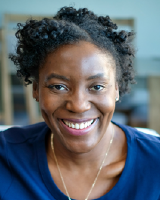 M. Michelle Derosier, Associate Executive Director
When Michelle was in fifth grade, she read Anne Frank's Diary and dreamed that she too could write to change the world. Her first non-family mentor was her childhood pastor who taught her to see strength in her ability to listen and to measure her words.
Read more...
Today, Michelle plays a critical role in shaping and implementing iCouldBe's strategic vision. She is developing and leading iCouldBe's AI exploration initiative to reimagine virtual capabilities to improve, deepen and build match relationships and community connections. Michelle is also exploring leveraging AI to scale iCouldBe's impact.
Michelle is the creator and host of Road to Lead, a nonprofit podcast for all things succession planning in the sector. She is committed to centering the difficult conversations, including how the lack of funding for succession planning creates inequity for BIPOC leaders. For BIPOC staff to have an opportunity to lead and succeed, they need tangible support in the form of dollars and access to networks.
When she's not engaging partners to enable iCouldBe to serve more students, you can find Michelle glued to a book, taking road trips, out in nature hiking and running (Tortoise, not Hare), and writing her imagination.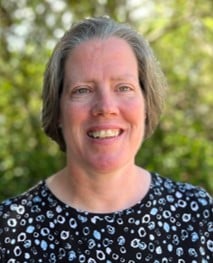 MaryAnne Flanagan, Volunteer Recruitment Specialist
When MaryAnne was in high school, she dreamed she could be a writer. Her first mentor was her 8th grade teacher who encouraged her to journal, write poetry, and tell stories. She encouraged her to express herself and her emotions through words.
Read more...
While attending Caldwell University, MaryAnne volunteered with vulnerable and low-income communities both in the U.S. and abroad. After graduating, MaryAnne began her career with a community-based organization in the South Bronx. Her career path has led her to serve vulnerable communities throughout New York City. MaryAnne has 30+ years' experience working in youth development, volunteer management, and personal development.
Today, MaryAnne helps iCouldBe build collaborative partnerships to recruit, train, and retain skilled volunteer mentors and school partners across the U.S.
When she's not recruiting mentors, you can find MaryAnne bird watching, taking long walks, reading, writing, or watching the New York Mets.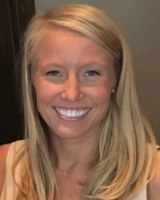 Kelsey Rae Kahl, Program Manager
When Kelsey was young she aspired to be an orthopedic surgeon. She was always fascinated by medicine and was passionate about working with children.
Read more...
Kelsey was a competitive gymnast for 15 years and her first mentor was her gymnastics coach. He and the sport of gymnastics taught Kelsey life lessons such as hard work, a self confidence, and perseverance through adversity.
She graduated with a bachelors degree in Biology and a minor in Psychology from the University of North Florida.
Through the years she has worked as a Director for summer camp programs, recreational gymnastics programs, and coached competitive gymnastics. She has also worked in pharmaceutical and medical sales.
Outside of iCouldBe Kelsey works in medical sales. She loves spending time with her husband and their sweet dog Franklin. You can usually find her on the beach or outside getting lost in a good book. She also enjoys cooking--as she is a huge foodie--and good exercise!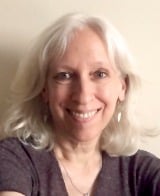 Wendy Siegelman, Chief Operating Officer
When Wendy was in high school she dreamed she could be a professional dancer or a painter. Her first mentor was her ballet teacher who taught Wendy how to persevere through difficulty and pain to reach her goals.
Read more...
After Wendy received a BA from Vassar College, she spent 20+ years building website development and business skills as Director of Marketing at the American Stock Exchange, Vice President of Content and Product Development at Pershing (a Bank of New York company) and Director of Product Management at Dow Jones.
Today Wendy helps iCouldBe manage evaluation and metrics, curriculum development, technology requirements, grant writing, financials, project management, and marketing. She especially loves being surprised by the unexpected and often brilliant ideas iCouldBe mentees share.
When she's not keeping the back-end operations running smoothly, you can find Wendy writing, reading, doing yoga or taking long walks around the city.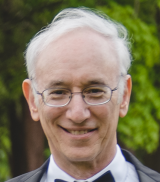 Bill Silverman, Chief Technology Officer
When Bill was in high school he dreamed he could be a Marine Biologist. Bill's most important mentors were his parents who showed him that through patience and hard work the most difficult goals could be reached.
Read more...
In college, Bill realized he enjoyed the quantitative skills of Physics more than Biology. After studying Physics and Computer Science, Bill received a BS from SUNY Stony Brook. He worked for several years as a scientist, then as a engineering manager for a high-tech instrumentation company. After that, Bill started a software business, and now has over 15 years of programming experience working with online communities, including many nonprofits. He has developed dozens of websites and desktop applications and specializes in database programming.
Today Bill is responsible for the development and maintenance of the iCouldBe website. He loves learning new technology and helping the staff develop exciting and fun ways to provide the best virtual mentoring environment on the internet.
When Bill is not programming, you can find him at work in his garden or trying to figure out how to raise aquatic plants.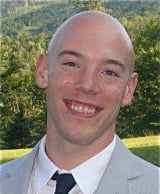 Benjamin Taylor, Finance Manager
When Benjamin was in elementary school he dreamed of being an adventurer and explorer, traveling the world (or the woods behind his house) and discovering new animals. His early mentor was a teacher in elementary school who encouraged his curiosity and joy of learning.
Read more...
After receiving his BS in Business Administration he worked as manager of a Tennis & Fitness club before moving in to the not-for-profit arena. He has spent 8+ years working with not-for-profits in various capacities including auditor, accountant, financial reporting systems consultant, and trainer.
Today he helps iCouldBe maintain their accounting records, financial reporting, and budget development among other tasks.
When he's not balancing the books, you can find Benjamin water skiing and attempting to learn how to slalom.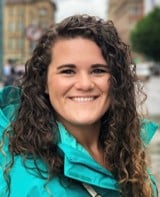 Elizabeth Turner, Program Manager
Elizabeth always had a passion for helping children, and from a young age, she knew she wanted to make a difference in their lives. Her childhood dream was to become a pediatric doctor, but as she grew older, she developed a passion for teaching and realized that might be the best way for her to achieve her goal.
Read more...
One of the most influential mentors in Elizabeth's life was her grandmother, who taught her the value of persistence and determination. Her grandmother showed Elizabeth that anything is possible if you work hard enough and never give up on your dreams.
Motivated by her desire to make a positive impact on young lives, Elizabeth pursued a bachelor's degree in education from the University of Alabama and went on to spend seven years teaching middle school and mentoring new teachers. Her dedication to her students and her commitment to creating a nurturing and supportive environment fueled her efforts to inspire a love of learning and empower her students to succeed.
Today, Elizabeth helps iCouldBe create meaningful connections between mentors and mentees. As a Program Manager, she manages a portfolio of mentee-mentor matches, ensuring that the mentoring process runs smoothly from start to finish.
When she's not managing the mentoring program at iCouldBe, you can find Elizabeth traveling the world, adventuring in nature, or at a theme park. She also enjoys cooking/baking and gardening.
Board of Directors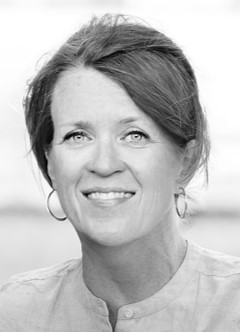 Nadine Davey-Rogers, Board Chair
SVP, Data Engineering and Analytics, Data and Services
Nadine Davey-Rogers is senior vice president of Data Engineering and Analytics for Mastercard Advisors. In this role, she leads the development of scale data assets and infrastructure optimization for Data and Services Product Development. In her previous roles, Ms. Davey-Rogers led the global boots-on-the-ground analytics teams who liaised directly with clients and internal partners to deliver analytical products and solutions tuned and localized to client needs. Read more... Ms. Davey-Rogers joined Mastercard in 2013 as vice president, Latin America Advanced Analytics. She has over 20 years of experience in payments and merchant risk, analytics, and marketing, spanning Latin America, Asia, and global product responsibilities. She holds multiple patents in insights and analytics systems. Prior to joining Mastercard, Ms. Davey-Rogers consulted in information products and capabilities and held multiple business lead positions at American Express, including vice president, International Insights, and vice president, Merchant Marketing and Insights for Asia. Ms. Davey-Rogers focuses her volunteer efforts on causes that support services for the poor, education for youth, and empowerment of women. She is an active volunteer with Feeding South Florida, Branches, the Green Haven Project, and local Miami public schools. Ms. Davey-Rogers is a global citizen, having resided in Singapore, Madrid, and Mexico City and speaks fluent Spanish and Portuguese. She holds an MBA from Thunderbird, ASU, an MA in Spanish Language and Literature from Middlebury, and a BA in International Relations from Tufts University.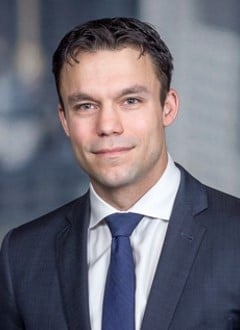 Kirk Haldeman, CFA, Board Vice Chair
Head of Derivatives and Special Equity Solutions, J.P. Morgan Asset & Wealth Management
Kirk Haldeman is Managing Director and the Head of Derivatives and Special Equity Solutions at J.P. Morgan Asset & Wealth Management, based in New York. In this role he provides coverage for J.P. Morgan's discretionary and brokerage client base, offering execution capabilities and advice in structured investments, hedging and monetization solutions, tactical over-the-counter derivative strategies, special situations, pre-IPO stock, control and restricted stock and specialized lending strategies. Read more... Prior to joining J.P. Morgan, Mr. Haldeman worked as a Derivative Specialist and Portfolio Manager at Goldman Sachs & Co. in New York. He specialized in the development, construction and marketing of derivative transactions, risk management solutions and structured notes across equity, interest rate, commodity, foreign exchange and fund derivative markets. In this role, Mr. Haldeman oversaw the trading of structured notes within Goldman Sachs Private Wealth Management and was responsible for the creation and portfolio management of the Beta+ platform, a family of discretionary structured note strategies. Mr. Haldeman holds a B.B.A. in Finance from the George Washington University. He is also a CFA® (Chartered Financial Analyst®) charterholder.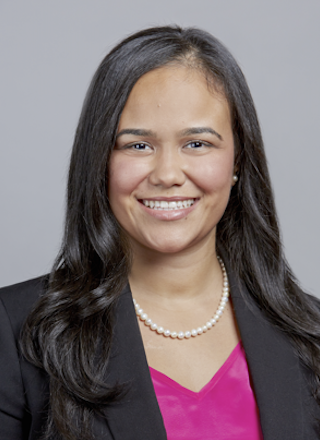 Danerys Gutierrez
Director, PwC Consulting Solutions, Board Treasurer
Ms. Gutierrez is a Director in the Asset & Wealth Management Consulting Solutions practice at PwC with over 14 years of advisory and industry experience partnering with global financial services clients. In this role, she leads complex transformations in the asset owner, asset servicer and asset manager space – specifically addressing strategic, operational, technology, data, and third-party challenges across client business model transformations. Read more... Prior to joining PwC, Ms. Gutierrez held multiple financial services roles across the back, middle and front offices. Ms. Gutierrez is passionate about social impact, financial literacy, youth empowerment and advancing diversity initiatives in the workplace. She has provided pro-bono consulting services to non-profit organizations nationally and is an active volunteer helping to develop the next generation of leaders in corporate America. Danerys holds a Bachelor of Science in Finance and International Business from New York University's Stern School of Business.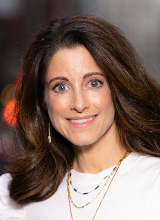 Jamie Kohen
Associate General Counsel and Managing Director at JPMorgan Chase, Board Secretary
Jamie Kohen has been an expert employment lawyer and advisor for over twenty years. She currently works in the Legal Department at JPMorgan Chase, leading a team responsible for providing support for the firm's human capital agenda. Jamie and her team provide strategic advice, handle employment litigation and investigations, develop policies and provide training. Read more... Jamie previously worked in private legal practice at major national law firms (Morgan, Lewis & Bockius LLP and the firm f/k/a Cooley Godward LLP). Jamie also previously served as a part-time adjunct faculty member of Villanova University, teaching an employment law seminar for Graduate Studies in Human Resources Development. She clerked for the Honorable William Alsup of the US District Court for the Northern District of California, and graduated from Harvard Law School and Cornell University with Bachelor of Science in Human Development & Family Studies. In addition to her service for iCouldBe, Jamie has been active with the Anti-Defamation League for twenty years, and supports New York nonprofit organizations supporting women through AWARE NYC (Assisting Women through Action, Resources & Education) and Impact100.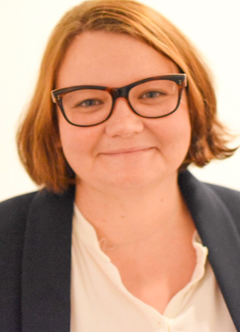 Brooke Claveau-Garant
Vice President at Macquarie Group
Brooke Claveau-Garant is a vice president at Macquarie Group. She has over 10 years of experience in lending and derivative transactions with alternative asset funds, particularly those within the private equity and hedge fund sector. Brooke recently joined the Risk Management Group where she provides credit risk advice on transactions across the firm. Read more... In 2019, Brooke co-founded Pavlovatee, a brand designed to amplify the voices of female artists. Brooke received a Bachelors degree in banking and finance and a Masters degree in finance from the University of Technology, Sydney.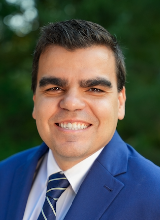 Dan Currais
Senior Director of Data Analytics & Product Management at Comcast
Dan Currais is a Senior Director of Data Analytics & Product Management within Comcast Internal Audit. In this role, Dan leads a team of data analysts, product owners, and security assurance advisors to design, build, test, and implement data solutions & business process improvements to monitor & mitigate risk across financial, operations, and technology domains. Read more... In prior roles, Dan has been responsible for designing enterprise cybersecurity controls monitoring, leading Comcast's first public emissions reporting disclosure, and driving the implementation of financial and operations systems at Comcast and Lockheed Martin. Throughout his career, Dan has acted as a bridge, change agent, and collaborator partnering with technical and functional organizations to solve complex challenges by delivering transformational business process and technology solutions. Dan holds a Masters of Business Administration from the University of Florida and a Bachelor of Science in Finance from The College of New Jersey.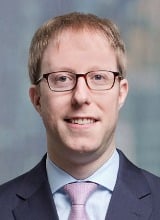 Ross Friedman
Executive Director, Global Head of Sales, Trading, and Client Connectivity Technology, JPMorgan
Ross Friedman is an Executive Director and the Global Head of Sales, Trading, and Client Connectivity Technology in JPMorgan within the Corporate and Investment Bank. In this role, Ross drives and delivers technology solutions to multiple Equities, Options, and Futures Sales and Trading desks, supporting business growth and operational efficiencies via expanded product offerings, innovation, and automation. Read more... Ross initially joined JPMorgan as a founding member of a global technology and business management team hired to successfully catapult capabilities across Global Electronic Trading. Previously, Ross led project execution across Electronic Trading Technology for the Americas at Bank of America Merrill Lynch. Throughout his career, Ross has successfully driven complex, transformational programs, collaborating with stakeholders and solving business needs with technology design and implementation. Ross holds a Bachelor of Science in Engineering in Computer Science and Engineering from the University of Pennsylvania, where he graduated Summa Cum Laude.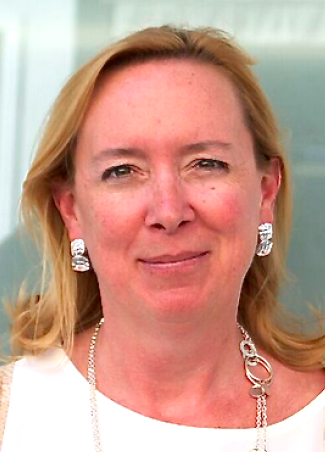 Kate Schrauth
Executive Director at iCouldBe
Kate Schrauth, Executive Director and former Chair of the iCouldBe Board of Directors, has the primary responsibility of successfully managing and scaling iCouldBe to serve thousands of students throughout the US. With over 22 years of nonprofit leadership experience, Ms. Schrauth has played a variety of roles including Founder and Director of Artists for Humanity & City Teens Design Company, and has held a variety of roles at organizations including Jumpstart, New School University and Harvard University.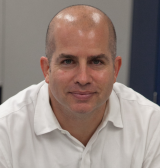 Adam Aberman, Board Member Emeritus
CEO and Founder at The Learning Collective
Adam is the CEO and Founder of The Learning Collective. Adam has profound content expertise in technology-based innovation and a 20+ year track record in numerous educational venues from traditional public schools to school district administration trainings. Over the past 18 years, Adam has assessed over 250 current, and 100 proposed, charter schools nationally (California, Colorado, Illinois, Indiana, Michigan, Minnesota, Nevada, New Jersey, New York and Washington), including lead writer for charter renewal inspection visits, charged with evaluating the school and writing the report that is submitted to authorizers. This represents over 2,500 classroom observations, including over 200 observations of remote learning classrooms. Read more... Adam has led teams of reviewers of charter school applications, submitting the finalized application reviews to boards of education. Recently, Adam worked with the Tennessee State Board of Education to lead its strategic planning and goal-setting process AND is currently helping lead the Orleans Parish School Board's new charter petition evaluation process. Adam has also worked with the National Association of Charter School Authorizers (NACSA) and other organizations on evaluation and strategic planning projects regarding Florida, Idaho, Minnesota, New York, Oklahoma and Ohio authorizers. Other TLC clients have included Alliance College-Ready Public Schools, Chicago Public Schools, College Board, Inglewood Unified School District, KIPP, Tiger Woods Foundation and UCLA. Adam is also the founder, former board member and current board member emeritus of www.icouldbe.org, the non-profit Internet-based career mentoring program that has served over 25,000 students, and hundreds of schools, nationally since 2000. Adam began his career in education as a Spanish bilingual public school teacher in Los Angeles. Adam received a B.A. from Vassar College and Master in Public Policy, with an emphasis on Education, from Harvard University's Kennedy School of Government.
Our Funders & Partners