How E-Mentoring Works
E-Mentoring at iCouldBe is a journey that starts with students in public high schools across the US who select their own mentors, professionals working in careers that the students may want to pursue, and definitely want to learn more about. iCouldBe is embedded into existing classrooms, where one class period per week, students work on e-mentoring activities that focus on academic success strategies, career exploration, and post-secondary educational exploration and planning.

Theory of Change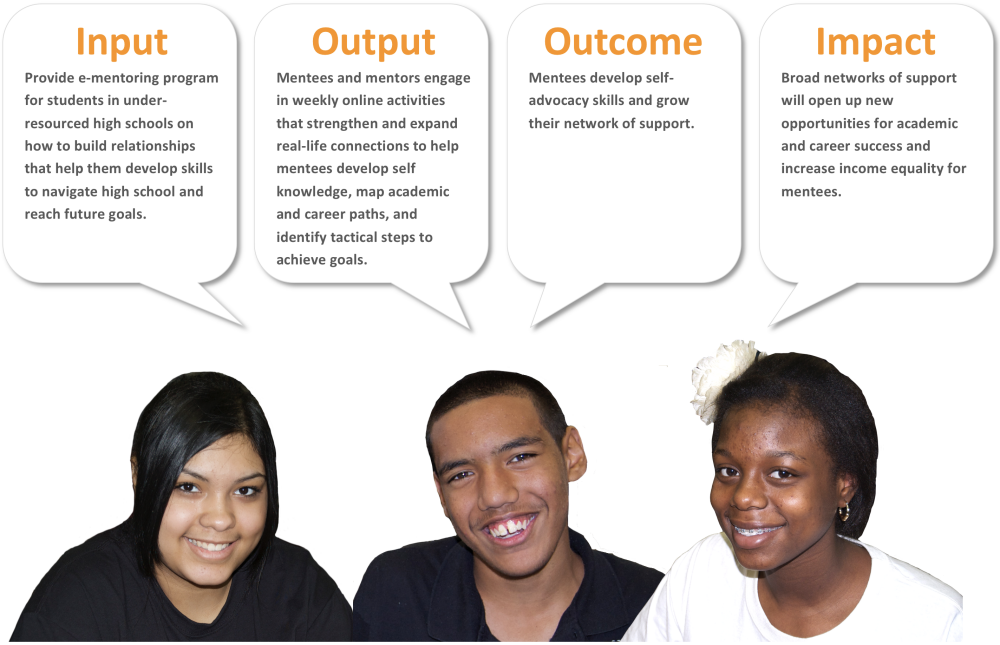 Our Results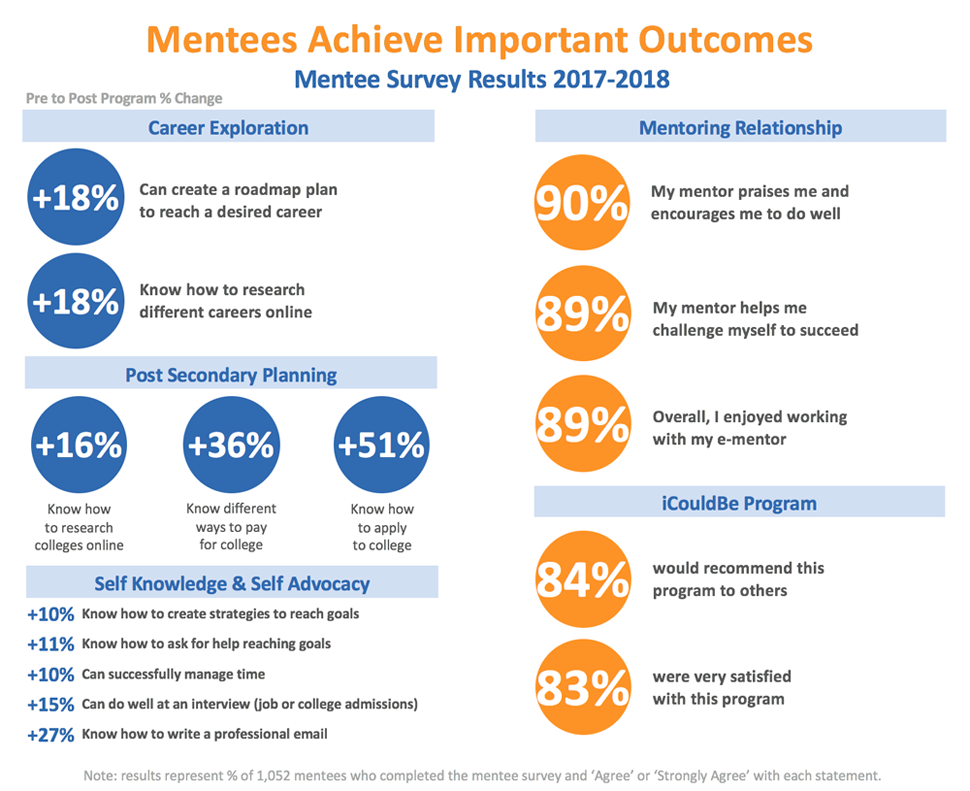 12.7
Mentoring Hours
Per Mentee
Research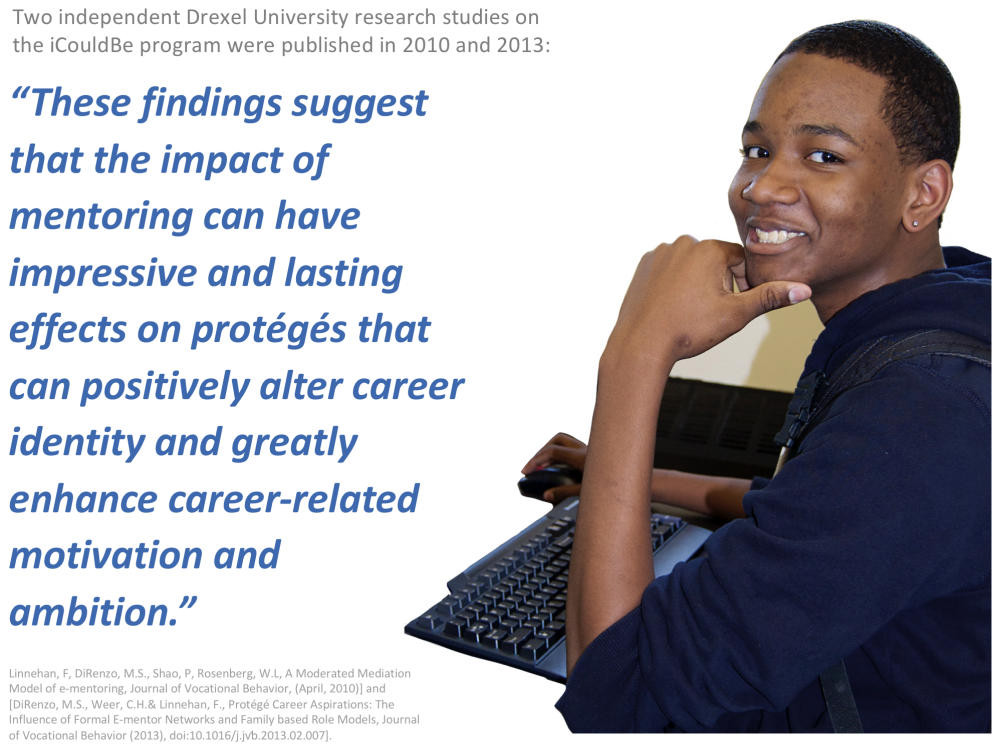 iCouldBe Impact: Increasing Social Capital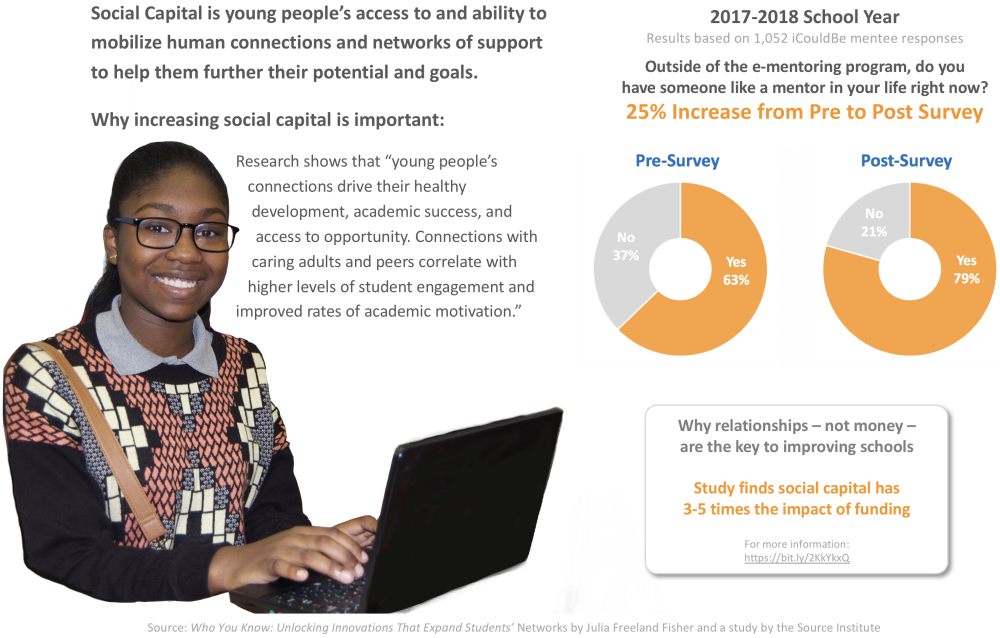 Mentee Voices
Click here to hear from more iCouldBe mentees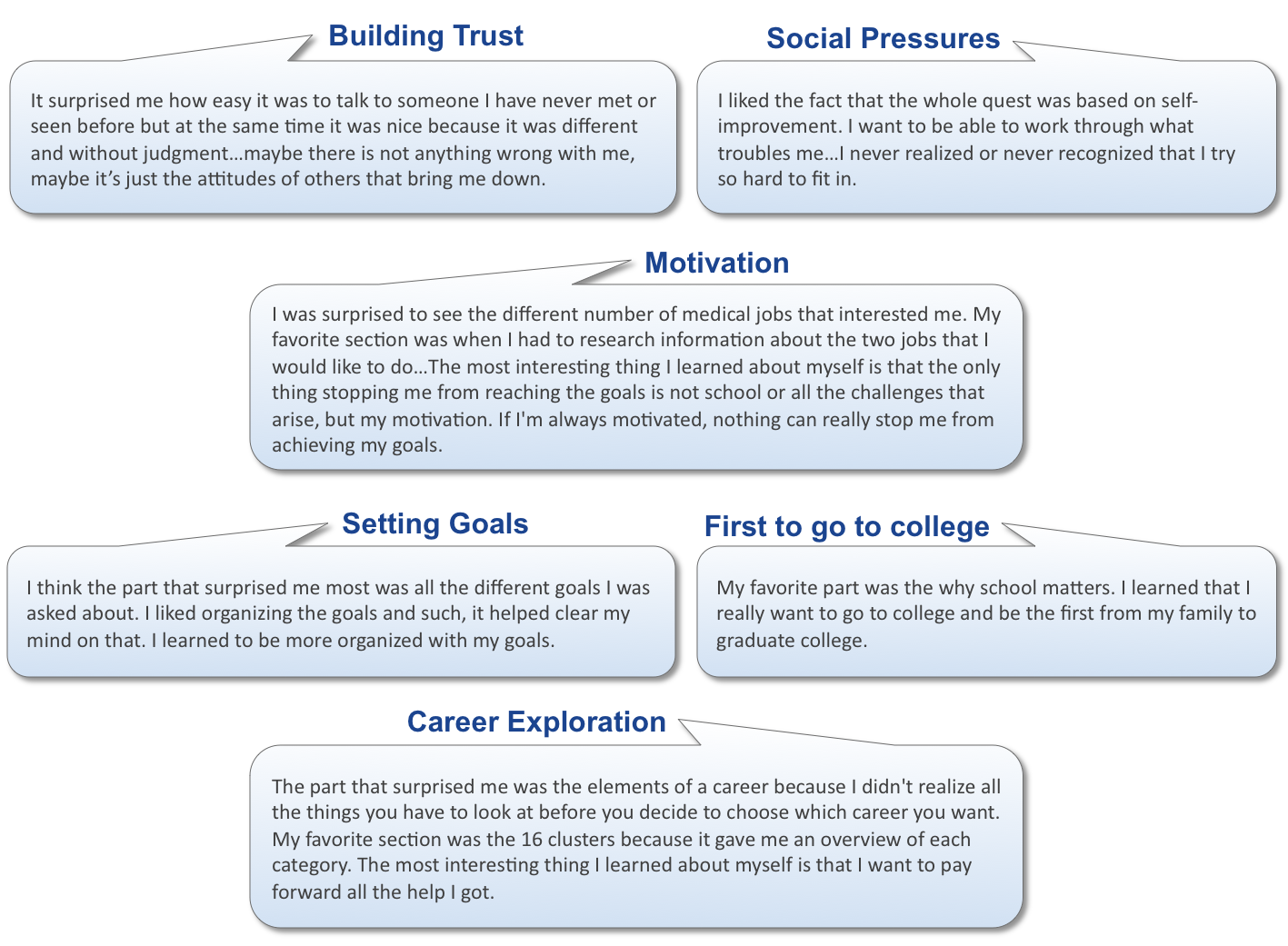 Mentor Voices
Click here to hear why mentors volunteer with iCouldBe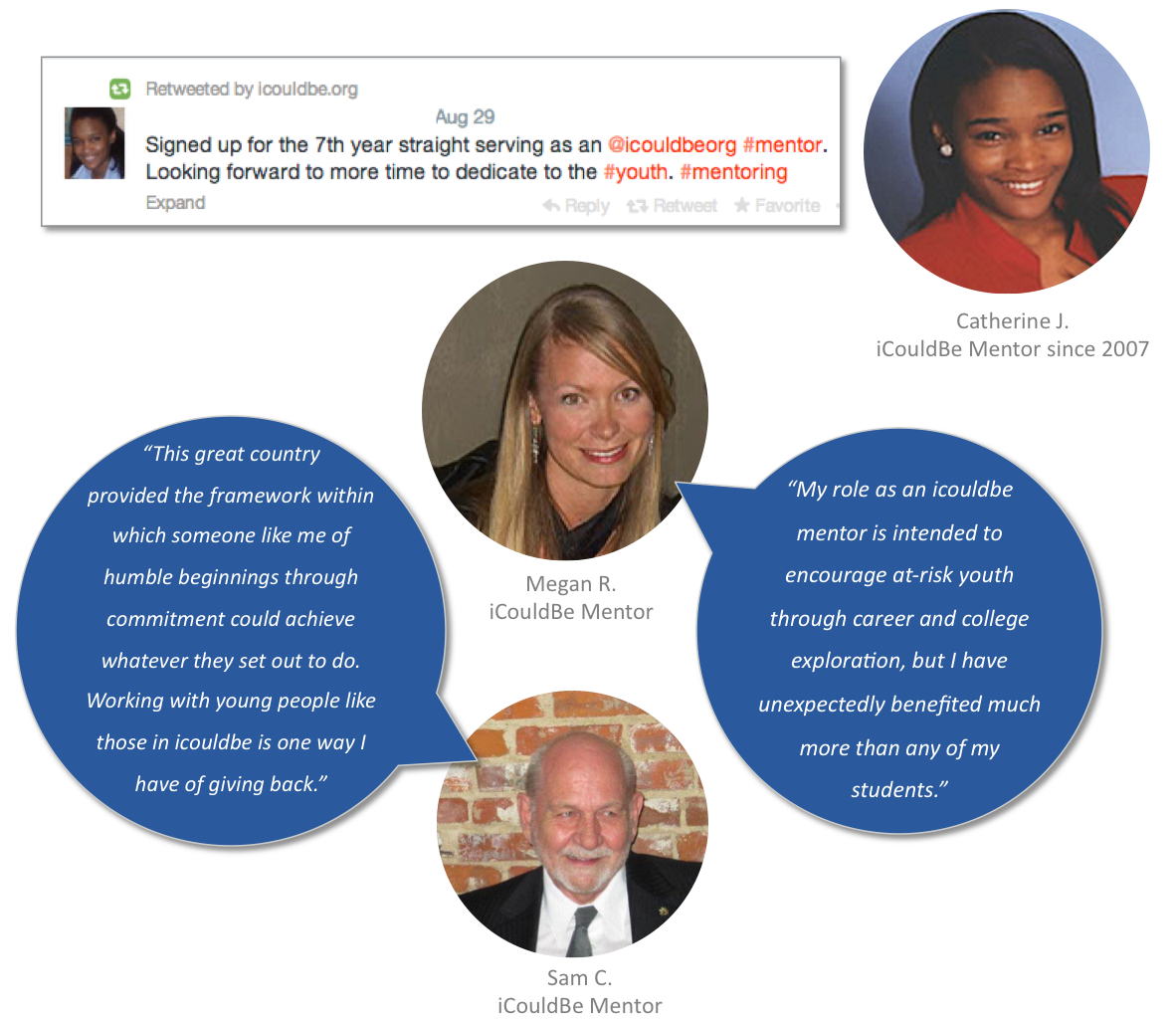 Child Safety
iCouldBe is a leader in online safety and fully complies with the Children's Online Privacy Protection Act. Protecting the young people we work with is our top priority. We do this by performing identity verification and criminal and sex-offender background checks on all potential mentors, monitoring and filtering communications through our state-of-the-art system, and requiring our mentors to notify us of any inappropriate, illegal or potentially endangering communications.
Background Checks on Potential Mentors
U.S. and Canadian mentors are required pass a thorough background check in order to participate in iCouldBe. This includes a National Criminal Check, a National Sex Offender Check and an Identification Verification.
Monitored and Filtered Communications
All communications between mentors and mentees occur internally within the iCouldBe system and are subject to filters and monitored by program staff. Mentors and mentees utilize user names to protect their anonymity and do not communicate via their personal email addresses or identify the user's name or place of residence.
To learn more about iCouldBe's safety features view the presentation at Harvard Law School's Berkman Center for Internet and Society.